One of the most common questions for many students who plan to study in Australia is: How much does it cost to study in Australia? So today we will carefully sort out some of the essential expenses. In addition, at the end of the article, we also summarise some of the more cost-effective things to buy in Australia!
Preliminary preparation
-IELTS test fee: $355 AUD, PTE test fee: $375 AUD
-School application fee: $0-125 AUD
-Visa fee: $620 AUD
-Medical examination fee: about $330 AUD
Tuition fees
Tuition fees is the largest spending of studying in Australia. However, the specific amount of tuition fees is usually affected by the following factors:
School
Generally speaking, the higher the school ranking, the more expensive the tuition fees;
University tuition fees is usually more expensive than technical or language courses;
Private schools are usually more expensive than public schools
Specific specialty
Tuition fees for medical and other majors are more expensive;
Humanities majors are usually cheaper than business and engineering
Location
Costs in big cities is relatively high. For example, Sydney and Melbourne have higher tuition fees for the same conditions and the same major than in remote areas
Living expenses
This approximate amount is listed on the Australian government website:
Accommodation: The rent varies according to different room types and accommodations
Youth hostel or lodges: $90 to $150 per week
Shared rent: $95 to $215 per week
School dormitory: $110 to $400 per week
Homestay: $235 to $325 per week
Renting: $185 to $440 per week
Boarding school: $11,000 to $22,000 per year
Student apartment: $180-$600 per week
Other living expenses
Daily consumption: $140 to $280 per week
Electricity and gas costs: $10 to $20 per week
Phone and Internet: $15 to $30 per week
Transportation cost: $30 to $60 per week
Car travel cost: $150 to $260 per week
Entertainment: $80 to $150 per week
Immigration Bureau's living expenses standard for student visa 500 applicants
Individual students (or accompanying parents): $21041 per year
Student's partner and spouse: $7362 per year
Student's child: $3152 per year
Daily groceries
The prices of other main daily groceries are in Australian dollars (please note, these prices are approximate only)
Bread $1-5 per pack
Milk $1-4 per L
a carton of eggs $4-6 (12 eggs)
Chicken breast $6-12 per kg
Rice approx $3 per kg
Hair cuts (male) $10-30
Hair cuts (female) $10-55
Movie tickets $12-25 (discount with student ID)
Dine out $15-30 (standard restaurant)
GP visit $60-80 (can claim part of the consultation fee with OSHC)
Transport fees $3-10 each time (discount with student ID)
Books $10-200
Taxi approx $2-3 per km
Purchase a car $3000-5000 (include registration fee)
Petrol $1-1.6 per L
To purchase food in Australia, people usually go to the following two supermarkets, Woolworths/Coles. There are various types of food, including food from various countries, with many stores and wide distribution. They are located in every shopping centre. Usually purchasing here can meet the cooking needs. In addition, the prices of fruits in these two supermarkets are expensive when they were originally priced, you can purchase at the vegetable and fruit stalls outside the supermarket.

Australia's largest supermarket - Woolworths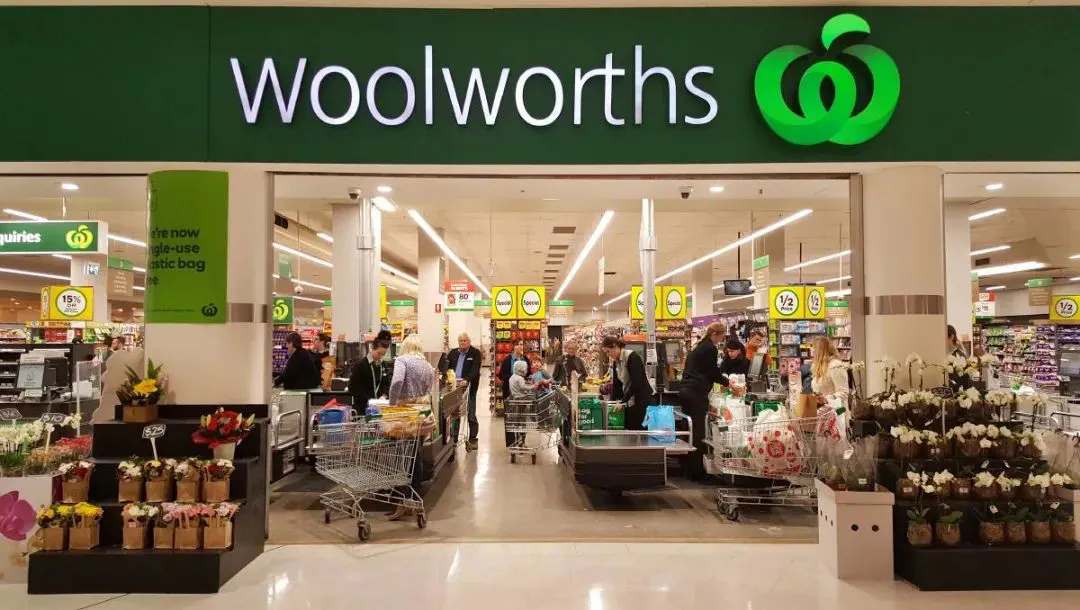 Australia's largest supermarket - Coles


Aldi is a cheaper supermarket. The advantage is that the price is relatively cheap, but the disadvantage is that there are fewer types of goods and fewer stores. If you have an Aldi near you, you can save a lot on living expenses!


The following are some of Australia's relatively large lifestyle supermarkets, which have a complete range of daily necessities. You can even buy a variety of basic styles of clothes at low prices. Such as BIG W, Target, Kmart
These lifestyle supermarkets are also widely distributed. Students can go there to purchase quilts, pillows, hangers and other daily necessities! If you want something theraputic, you can also bring some flowers and plants home.

Life in Australia is very convenient, with everything you need. Students can also try the food that Australians like and experience the Australian way of life to make your study abroad worthwhile!


Students who like to do DIY and want to buy some tools, hardware products, or even barbecue grills at home, or want to buy some flowers and plants, you can also go to Bunnings Warehouse, Australia's largest hardware department store.