You can now get DIY bao bun kits delivered to your door
We haven't yet grown tired of trying to make things at home that should absolutely be left to the professionals. In that vein, we present to you: do-it-yourself bao bun and yum cha kits from the good folk at Tsuru, a pop-up food truck which graced many a Sydney street and festival in the pre-lockdown days.


Yudi Loefti, founder of Tsuru, is allowing you to recreate the famous fluffy buns to enjoy at home – with your choice of chicken teriyaki, tofu teriyaki with shiitake, spicy pork belly, or black pepper beef to fill your buns with ($50). Each kit has ten (!) buns, so you could feed your neighbours (and their neighbours) too. If you'd prefer to get creative with the fillings, you can grab just the ten fluffy buns (for a bargain at $10), and whip up your own invention.

If you'd like to focus on the eating more than the cooking, Tsuru also has a range of yum cha you can order online, featuring allyour faves like prawn har gao, barbecue pork buns, and chicken shu mai – grab a selection of all of them for $60, or check out the full range for delivery online.(https://eatdrinkcollective.com/tsuru-at-home/?v=322b26af01d5)

Lulu's Sydney is selling vegan pasta for you to cook at home


Monica Luppi's pop-ups have garnered her a loyal following over the years, first for her California-style tamales, and more recently for her forays into her Italian heritage. Over this socially restricted period she's been keeping busy posting recipes n the Instagram – and, it turns out, hand rolling pasta for her latest collab with Sample Coffee.

Like many coffee shops, Sample has turned into a mini providore of late, selling produce and dried goods through the growing Staples section of its website. The kitchen and pantry items are all ethically sourced from local suppliers, and Lulu's fresh, vegan pasta is the latest item to be added to its virtual shelves. There are three shapes to choose from, including strozzapreti, an elongated pasta from the Emilia-Romagna region that Luppi hails from. As a serving suggestion she's even posted two sauce recipes online: a vegan broccolini with cashew crunch, and an authentic ragu that any nonna would approve of.

You can order the pasta for delivery within the Inner West or pick it up at Sample Coffee's St Peters warehouse. Not only will you be supporting small businesses, but for every pack sold, $1 will be donated to OzHarvest (where Luppi previously worked) and 20 cents will go towards planting native trees.

Sample Coffee's warehouse is located at 75 Mary St, suite 103, St Peters, NSW 2044; order online at samplecoffee.com.au.

This Sydney pub is slinging DIY alcoholic bubble tea kits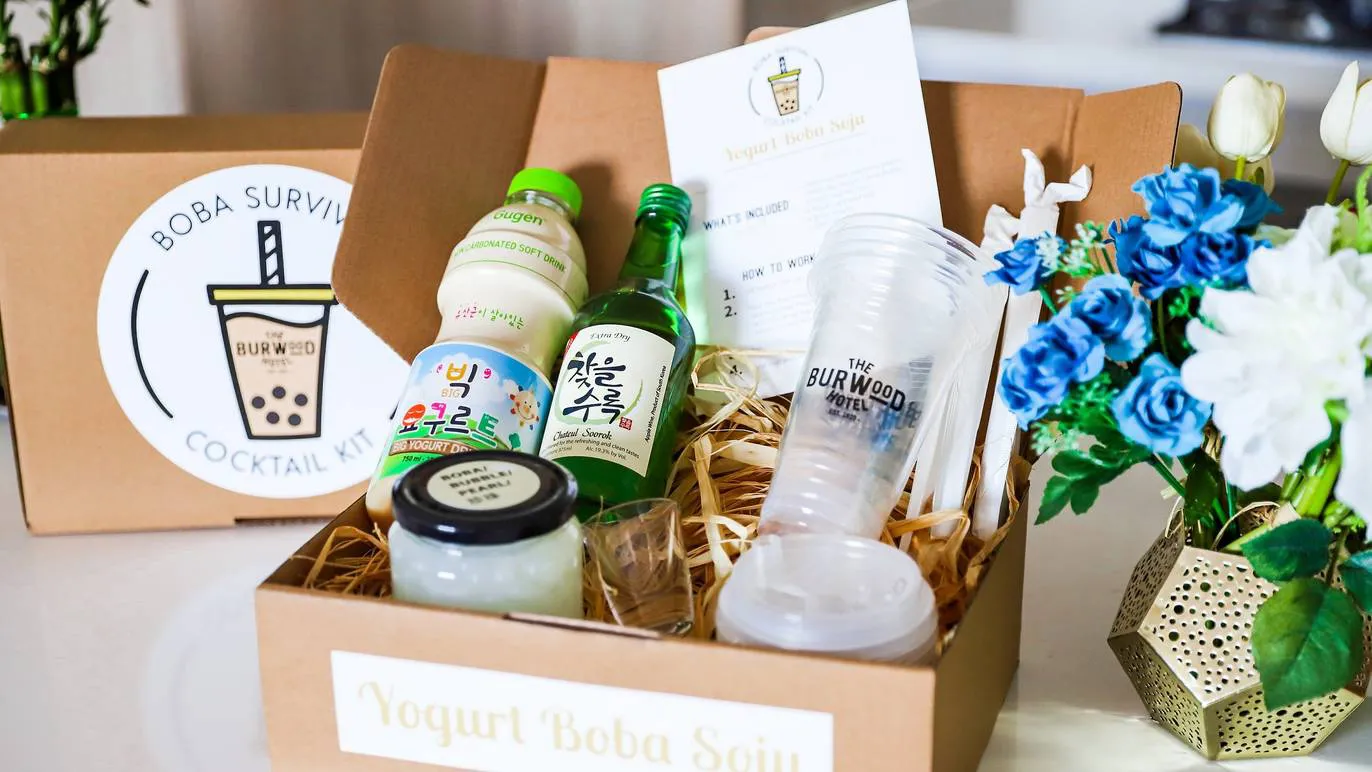 Lockdown has encouraged Sydneysiders to becomes a lot more self-sufficient – we're now making our own sourdough bread, bao buns and even Iced VoVos. Now, in the ever expanding list of things you never thought you'd be experimenting with at home, comes the Burwood Hotel's latest offering: DIY bubble tea-making kits, in six different alcoholic flavours.

The Inner West favourite has been slinging alcoholic bubble tea for some time, but now the Burwood Hotel has branched out to offer DIY kits of six different bubble tea cocktails, for $50. You can take your pick from the Long Island Boba Tea with five different liquors and boba, or its raspberry flavoured equivalent. Otherwise, the tequila-based Aloe Vera Boba Margarita is refreshing, as is the Tropical Boba cocktail. For more of a kick, the Espresso Boba Milk Tea combines vodka, Baileys liqueur and Kahlua with a smattering of black tapioca pearls. Each kit comes packed with all the ingredients you'll need to fashion four serves of boozy bubble tea at home, including popping or tapioca boba, cups, lids and straws.

You can get free delivery within the Sydney metro until May 19, by popping in the code FREESHIP when you order online(https://www.theburwoodhotel.com.au/shop?fbclid=IwAR18zl0XRM9tqQAZoHibdT4hLAuyj3urORSVrDqLKHkCSF5trSA_flw_46c). Otherwise, just pick up your kit direct from the pub at 121 Burwood Rd, Burwood, seven days a week, noon-late.

You can now order DIY cacio e pepe with a 1.5kg wheel of cheese


These days, there are no rules for dining at home. You can stock your fridge and pantry with some of the very best produce in the country at the click of a button and have the one and only Maggie Beer show you exactly what to do with it on Instagram. You can score a meal kit from one of the finest restaurants in town for a fraction of what it would normally cost to eat there and enjoy it in the comfort of your pyjamas. You can even order a wheel of pecorino cheese to stir your pasta in, because why the heck not?

Yes, that's right, the boys from Darlinghurst's Buffalo Dining Club are now giving you the chance to re-create their signature dish under your own roof for the very first time. The pocket-sized Italian eatery has been offering takeaway meals for the better part of a month, but strands of housemade pasta peppered to the high heavens and tossed through a while of aged Sardinian sheep's milk cheese haven't been part of the line-up until now.

"We've been thinking about how to do this for a very long time," says co-owner Marcelo Garrao, "because the challenge with our cacio e pepe is that it doesn't travel well."

To that end, he and fellow co-owner Peter Kypreos have put together a DIY kit with 150 grams of fresh pasta and a jar of black pepper and parmesan sauce for you to cook at home for $22. If you want to take it to the next level and follow in the restaurant's footsteps, you can add a 16-centimetre, 1.5-kilogram wheel of pecorino cheese to your order for $75. Just grab a pair of tongs, toss your cooked pasta around before serving, and you'll be good to go.

Think that seems a tad excessive for a simple pasta dish? Think again. Remember that Italians are the queens and kings of using every last bit of every ingredient, so the restaurant will email you updated recipes and serving suggestions so that you can make the most of your purchase. Then again, there's no shame in going for gold and eating straight from the wheel until you whittle it down to the bottom, either.

Cacio e pepe and cheese wheels are available from the online Buffalo Goods Store, and orders need to be placed before Thursday at 5pm for a Friday pick-up at the restaurant. For more information, or to place an order(https://buffalogoods.co/).

Yes, DIY Korean barbecue and fried chicken can now be delivered to you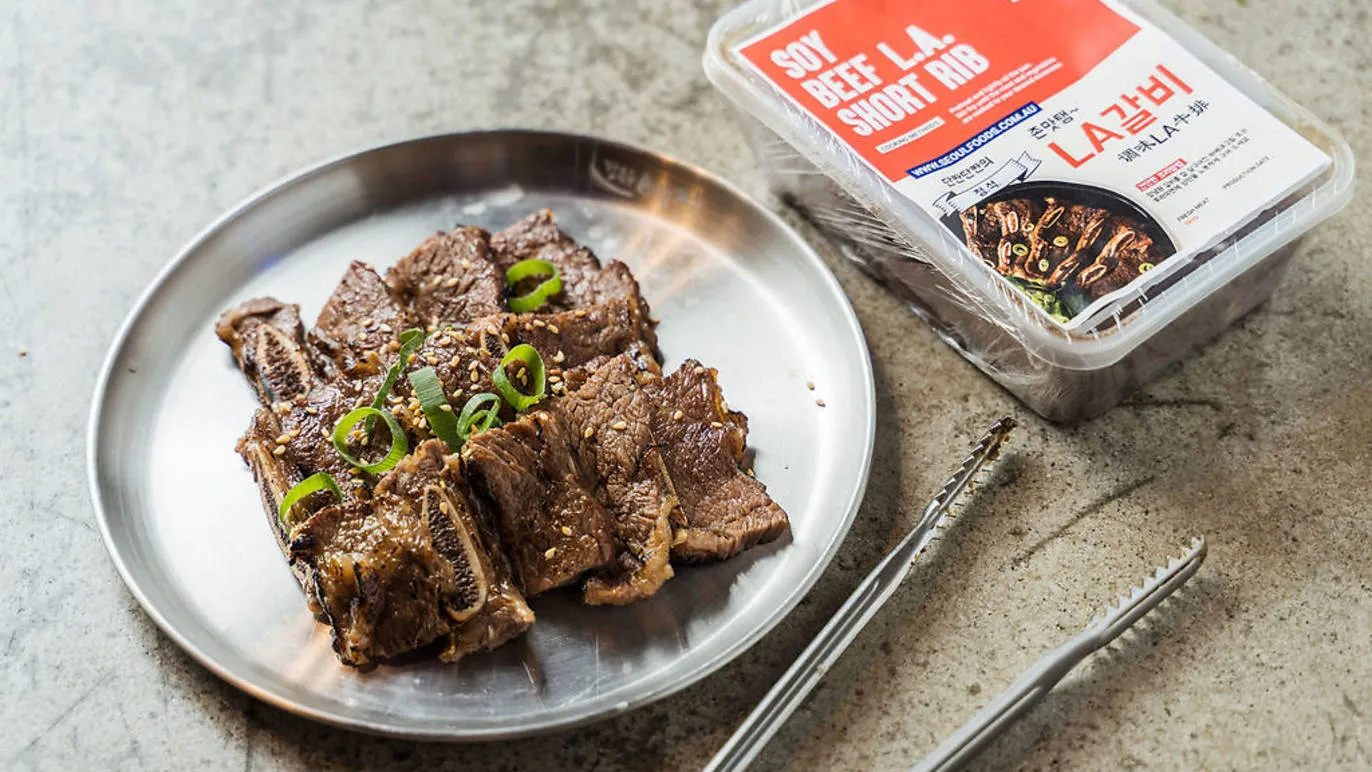 It's almost impossible to re-create the magic of a restaurant at home – especially a smoky, sizzling Korean barbecue joint, buzzing with big groups ordering monstrous platters of meat and endless litres of soju. But, in times like these, we should be doing our very best to try, and thanks to two of Sydney's most popular Korean eateries, we now can.

Respected barbecue bigwigs, 678, have teamed up with fried-chicken institution Arisun and launched Seoul Foods, an online delivery portal that offers the best of both worlds delivered to your door. Fan favourites like thick prime pork belly and premium Wagyu short ribs headline a selection of meats prepared by the in-house butcher, which includes thick and thin cuts, as well as classics like soy-marinated bulgogi and spicy chicken. Each order of meat comes with a Korean salad and ssamjang sauce, and there are sides like kimchi and fish cakes available so you can make a proper spread out of it.

If you're in the mood for fried chicken, you can choose between three boneless varieties – soy, spicy and cheesy – which can be cooked in the pan or in an air fryer. Should pressing a few buttons be the height of your culinary skills, there's a handful of meals that can be finished in the microwave on offer, too, including cheese hot dogs, kimchi fried rice and bibimbap. You can chase it all with $3 Korean beers and soju for $8, and even top-up your cart with hand sanitiser, disposable masks and toilet roll because this is the new normal.

Delivery is available to a wide range of suburbs on Tuesdays and Fridays – and is free for orders of $40 or more until May 10 – while pick-up can be collected on Wednesdays and Saturdays from World Square, Cabramatta and Strathfield.

To see the full menu or place an order(https://www.seoulfoods.com.au/).