Nigella Lawson, Adam Liaw or David Chang? When all this time inside, at home, away from bars, pubs and restaurants comes to an end, which culinary whiz will you most resemble? We know you're getting plenty of practice, hopefully making something other than just sourdough — and we're betting your kitchen skills are stepping up a level with each iso meal you whip up.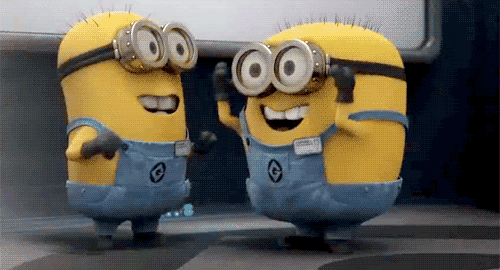 NIGELLA AT MY TABLE AND NIGELLA FEASTS
More than two decades since Nigella Lawson published her first cookbook and hosted her first cooking show, Britain's kitchen goddess is still going strong. That means she's racked up more than two decades worth of fantastic recipes and excellent culinary TV series — so you could probably make a different Nigella dish for every day you spend in quarantine. It also means there's plenty to watch, whether you fancy heading back to 2006 for Nigella Feasts or catching her most recent series, 2017's Nigella at My Table. The former will give you dinner, leisurely weekend and all-day brekkie ideas, while the latter features puddings, brownies, waffles, lamb kofta and chicken marsala.

Nigella at My Table is available to stream via ABC iView, while Nigella Feasts is streaming via SBS On Demand.

CHEF'S TABLE
Scrolling through Netflix, you might start feeling hungry. While the streaming service is known for many things, it has also become a hub for culinary-themed docuseries over the past few years. There's nothing quite like the original though: Chef's Table, the platform's first step into the foodie game. Created by Jiro Dreams of Sushi filmmaker David Gelb, each of the series' 30 episodes to-date focuses on a different chef, a different restaurant and a different place around the world — taking your stomach on a global tour. Watch Massimo Bottura do what he does best, spend time behind the scenes with Attica's Ben Shewry, and journey everywhere from Argentina and Sweden to Slovenia and Turkey. The US also features heavily, but this acclaimed show never repeats itself.

Chef's Table is available to stream via Netflix.

DESTINATION FLAVOUR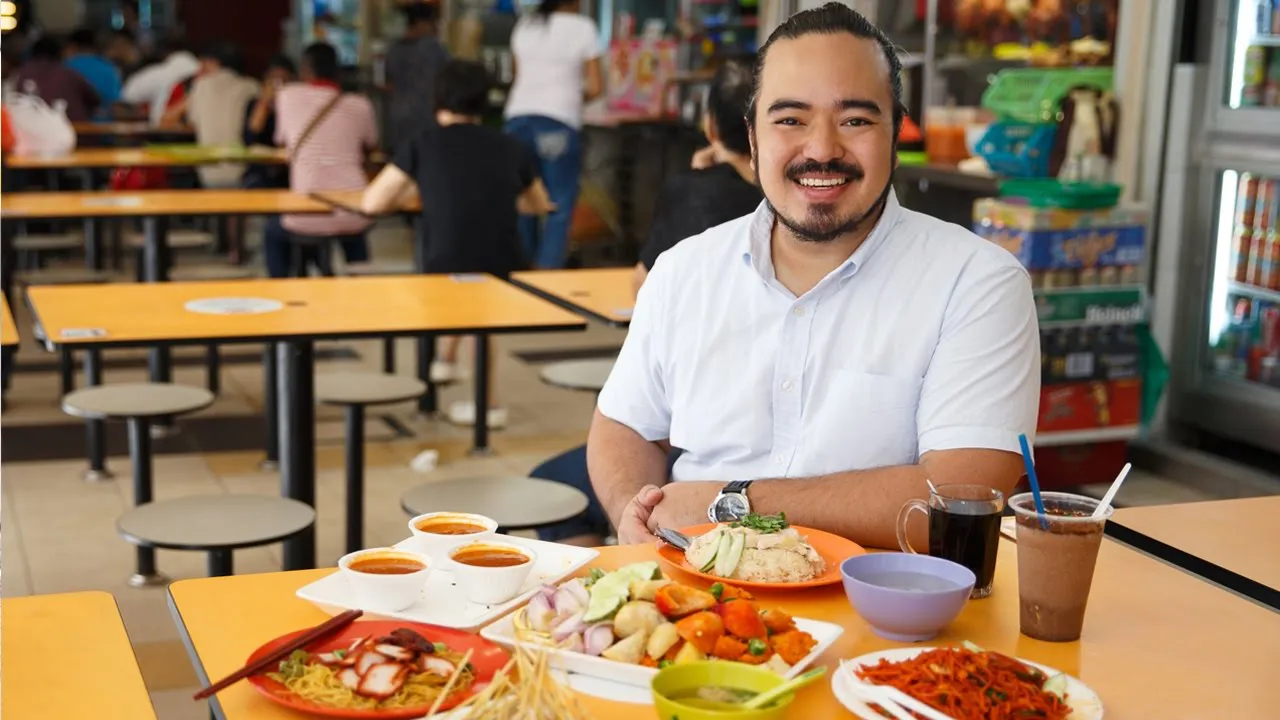 Once, he was a lawyer. Now, Adam Liaw is one of Australia's top culinary talents. The winner of MasterChef Australia's second season back in 2010, he's become a mainstay on TV and in various publications' recipe pages for a good reason: his dishes aren't just delicious and creative, but they ensure that even the most complex-seeming meals are a breeze to make at home. And, he celebrates international cuisine, as his SBS program Destination Flavour demonstrates. While the first series, as co-hosted with Renee Lim and Lily Serna, kept a local focus, Liaw has since taken the show to Japan, Scandinavia, Singapore, China, and then back to Australia and New Zealand — and it's the perfect travel/food series hybrid.

Destination Flavour's original season, as well as its Japan, Scandinavia, Singapore, China, and Australia and New Zealand-focused seasons, are all available to stream via SBS On Demand.

NAILED IT!
Admit it: while you've been spending all your time indoors, you've put your oven to good use. And, you've whipped up more than just bread — because who hasn't been hankering for cakes, brownies, muffins and all manner of other sweet baked goods? If you've been trying to take your cake-making to elaborate extremes, or you've always wanted to, then Nailed It! is the show for you. In each episode, the competitive Netflix series tasks three amateur bakers with creating complex cakes, then watches as they succeed and/or fail. As hosted by comedian Nicole Byer and pastry chef Jacques Torres, the show proves particularly fun when the contestants don't hit the mark. In fact, ensuring that the series is incredibly relatable, Nailed It! focuses on bakers who definitely aren't going to be jumping over to MasterChef anytime in the near future.

Nailed It! is available to stream via Netflix.

THE PIZZA SHOW AND THE ICE CREAM SHOW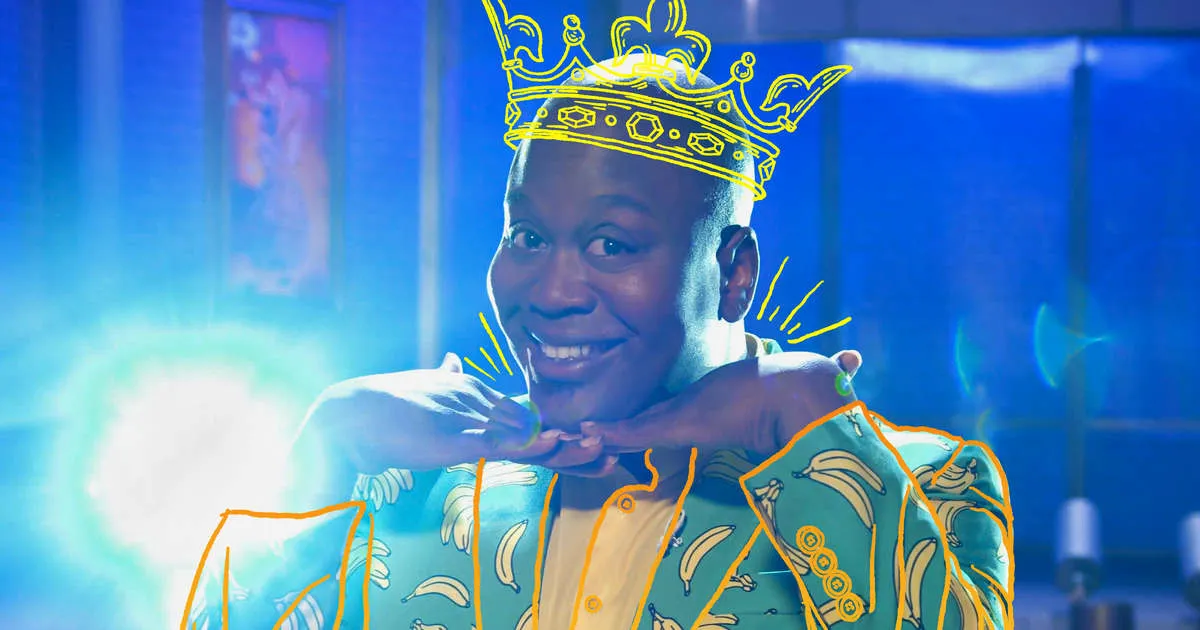 One can be topped with almost any ingredient you can think of, tastes divine when it's fresh out of the oven and also goes down mighty well eaten cold for breakfast. The other is the ultimate in frosty, creamy desserts — and it's just as versatile. Obviously, we're talking about pizza and ice cream. Yes, they pair nicely together, too. Thanks to the aptly named Viceland duo that is The Pizza Show and The Ice Cream Show, you can devote your hours to learning all about each dish. Spend your time feasting your eyes on everyone's favourite Italian meal, and you'll be hanging out with Brooklyn Pizzeria owner Frank Pinello as he ventures across the US and Italy. Opt for a chilled sweet treat, and you'll follow third-generation ice cream maker Isaac Lappert around America as well.

The Pizza Show and The Ice Cream Show are available to stream via SBS On Demand.

UGLY DELICIOUS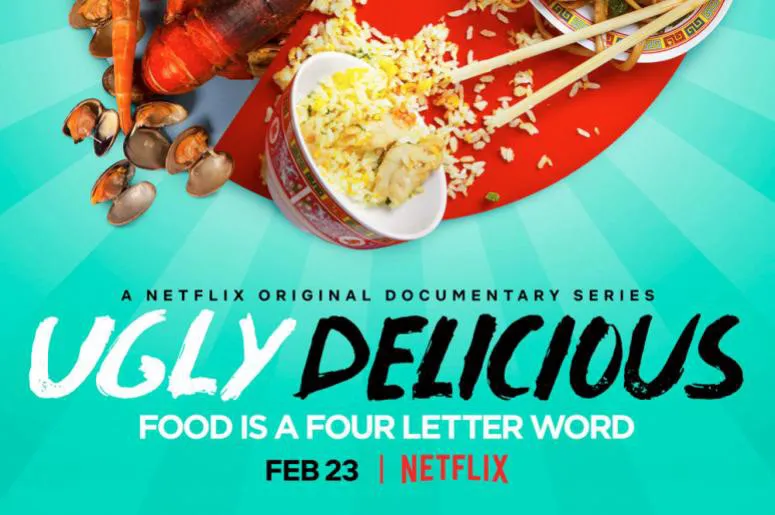 Food and travel: if there's a combination that's better suited to today's current situation, we're yet to find it. Any TV show that combines both not only provides viewers with a whole heap of culinary suggestions, but lets everyone cooped up at home indulge their wanderlust. That's the case with Ugly Delicious. It's the case with the bulk of Netflix's cooking shows, including fellow David Chang-hosted series Breakfast, Lunch, and Dinner; however Ugly Delicious' focus on a different type of food per episode is a winner. Chang also weaves in the history of each dish in the spotlight, so prepare to learn more about tacos, Korean barbecue, fried rice and Indian cuisine — as well as steak, fried chicken, skewered meat, and shrimp and crawfish.

Ugly Delicious is available to stream via Netflix.

DISHMANTLED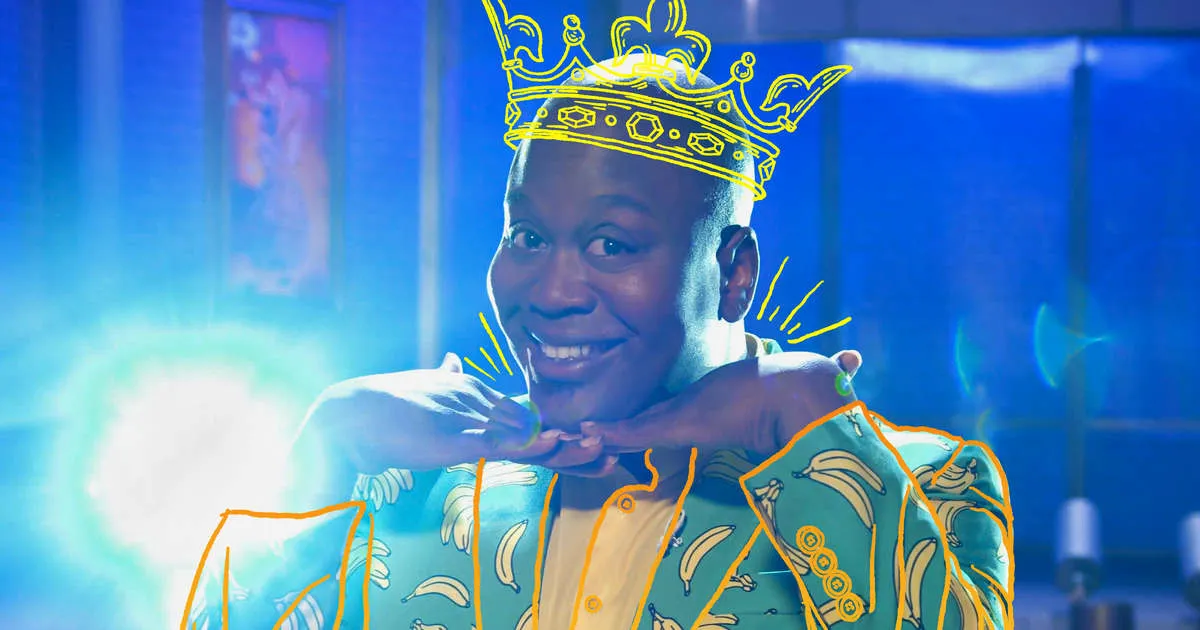 Given that Dishmantled's episodes clock in at less than ten minutes each — it's a Quibi show, and that's what the new streaming platform specialises in — don't expect a step-by-step walkthrough explaining how to make each dish in detail. Instead, this amusing spin on the culinary TV genre's competitive strand literally throws food at its blindfolded competitors, forces them to guess what kind of meal they're now covered in, and asks them to make said dish in 30 minutes. Expect quick meal ideas, an entertaining and enjoyably over-the-top concept, and plenty of attitude, with the latter coming from host Tituss Burgess. If his Unbreakable Kimmy Schmidt character Titus Andromedon hosted a silly cooking show in bite-sized pieces, it'd look exactly like this (although it could use more pinot noir).

Dishmantled is available to stream via Quibi.

THE GREAT BRITISH BAKE OFF


Fifteen years ago, if someone had suggested that Noel Fielding host a cooking show, you would've started laughing. Or, you would've thought that they were dreaming up a hilarious scenario for a new episode of The Mighty Boosh. But co-hosting The Great British Bake Off is exactly what Fielding has been doing since 2017. He's great at it, too. And, if watching British cooks compete for glory by baking up a storm isn't entertaining enough for you, then Fielding's involvement will be. Combined, though, you're in for a big dose Fielding being Fielding, plus oh-so-many delicious-looking baked goods that you'll instantly want to whip up at home.

The Great British Bake Off is available to stream via Foxtel Now.